Exclusive Rodent Control Treatment in Adelaide For Your Residential And Commercial Places
Rodents can never be beneficial for us in spite of this they are harmful to us as they not only spread diseases and contaminate food but they can also cause damage to your property. So, you have to take proper care of your property and keep a proper watch on the presence of rodents. If you see any of them then immediately call our Rodent Removal Adelaide team which provides exclusive control and treatment services to our customers who are willing to get free from rodent infestation anyhow.
Thus, if you are also among such people who are looking for professionals for eliminating rodents from their residential and commercial properties without their return then your dream will come true here only.
It is recorded every year that many properties get damaged due to this rodent infestation and so it is better to get primary treatment from our professionals at Rodent Control Adelaide quickly without bearing such a great loss.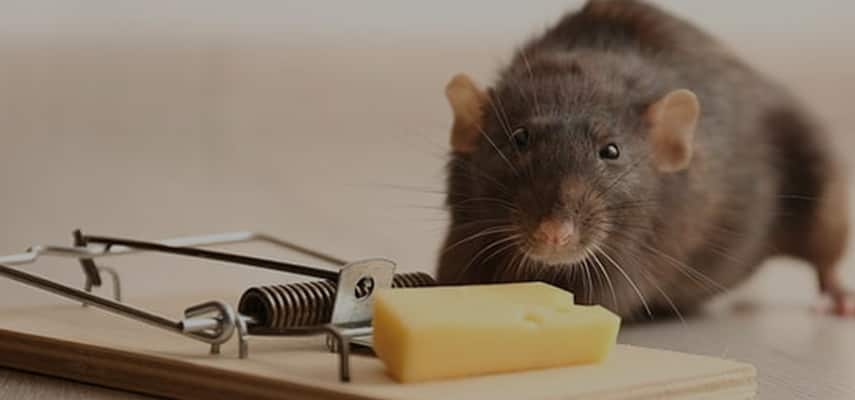 Importance of Rodent Removal Treatment
You cannot ignore a single piece of garbage inside your home then how can you manage rats which make a lot of mess? We know that you cannot so do not ignore them. Some importance of rodent control is shown as under:
Rats consume a lot of food and leave small traces of food here and there which creates a mess and so their removal is very important.
Rats can cause a great risk to your thermal and electrical insulation by gnawing, letting the hot air during the summer and cold air during the winter and so they must be removed.
Rats can damage your roofing and other property areas by chewing and creating holes which makes a way for the entry of other rodents also. Hence, it is very much important to remove them.
They release their faecal matter (both faeces and urine) almost 60 times a day which attracts other rodents also and may create more chances of infestation.
Rodents are responsible for carrying a number of diseases and bacteria which are very harmful to humans and animals and may have severe symptoms sometimes.
Therefore, they should be removed as soon as possible.
How To Tell If You Have Rodents?
If you feel through noises or something that rodents are present there in your house. Here are some tell-tale signs which indicate that rodents start infesting your place. These signs are shown below:
Droppings: You can find these dropping anywhere in your house area & they will surely be present if rodents are present. These drops are shiny black in colour and smooth with pointed ends.
Damaged food packaging: To get the food products, rodents gnaw their way through the packaging inside your pantry & cupboards and destroy them.
Sighting: The rodents are very active. They do not hide for a very long time and so you can see them under any furniture or scurrying along a wall.
Sounds: If you had not seen them but during your activities, you can hear some noises at different places in your home like in wall cavities, subfloor areas, roof voids, etc. which is an indication of their presence.
Odours: The areas which are poorly ventilated, you can smell some musty odour due to rodent infestation which is a clear sign.
Gnawing: Many times you see that your water pipes or other areas show damage which creates many types of issues like fires, short circuits, etc. and this can be done by the gnawing of rodents who have to do this to keep their teeth down and under control.
Hence, if you observed any of the above signs then call the Rodent Removal Adelaide team soon.
Our Services are Available for All Rodents
We have pest control services for all rodents which helps you to get relief from them. Various varieties of rodents are:
Brown rat control
Roof rat control
Norway rats control
Black rat control
House mouse control
Certified Procedure To Eliminate Rodents
You work hard to remove all the rodents from your house but the presence of a single rodent will create a very big problem before you and so you should hire our certified Mice Exterminators at OZ Pest Controllers to remove the complete rodent population from your home or business place. The complete process is described below:
Inspection

Rodents show various signs which prove their presence, our experts will come to your place and do a thorough inspection of your place for identifying such signs and select a proper method on the basis of it.

Mechanical Control Measures

After inspection, our controllers will use physical control measures like setting up baits and traps for the removal of rodents. These are set up with great precaution because rodents are very intelligent types of pests and they do not take even a minute to understand.

Hideout Treatment

Here some hideouts, which look the same as their hole, are prepared by our rodent pest control team for trapping rats where food is also present. They feel it like their hole and so they easily get trapped there.

Removal of dead rats

After the completion of the above procedures, all the measures should be checked daily, if dead or decaying rats will be there if any because removal of dead rats is very important as they cause huge infestation and release a very bad odour. We remove it successfully with sterilised procedures.

Follow-up treatment
Cleaning is done with caution after all the procedures are completed as various pathogens and allergens are present. Proper ventilation should be maintained and our specialists then suggest some preventive measures to prevent their comeback.
This is all about our process and thus hiring our services can help you in the best way.
Rodent Control Services For All Adelaide Suburbs
If you are willing to get our rodent removal services anywhere in Adelaide then do not worry about this anymore because our helping hands are always there for you in any circumstance and at any place wherever you will be. One good news is that you can also enjoy our services in the suburbs without doing a lot of stuff. So, just call our rodent pest control officials and we are available for you on just one call.
Why Are We One Destination For All Rodent Problems?
Rodents look small but they are very dangerous for your living as they become a nightmare for you. Our company has become the one destination for all your rodent problems due to the following reasons:
Upgraded machines and tools: Our experts use upgraded machines, tools and other equipment for the sake of our services.
Good quality service: The service quality of our company is top-class and we provide effective services which give you the best results.
100% organic: Our products are 100% organic that are free from toxic chemicals which may affect your health and so you should avail of our rodent control services.
Saves you lots of money: It is our money saver service because the prices for every service are very low and provide you with a number of benefits within such a low and highly affordable price.
20 years of service: For every service, expertise is very important and so we have 20 years of service experience which is highly appreciated by our customers.
Therefore, give our Rat Pest Control Team a chance and we will never let you down.
FAQ's on Rodent Removal Adelaide
How long does it take to get rid of a rodent infestation?
It depends on the situation at your place. In most cases, we take 2-4 hours.
Are your services available on weekends?
Yes, we are available even on weekends along with weekdays.
What about our rodent control procedures?
Our procedures are ISO and IICRC certified and so our procedures are approved fully.